Civitas Magazine Opinion Section: The Future of Archives at Central College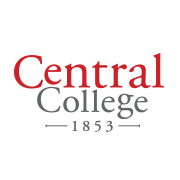 Civitas Magazine Opinion Section: The Future of Archives at Central College
Dear Alumni, friends and family,
Do you have a favorite memory during your time at Central; could it possibly be the lemming race during homecoming or studying aboard in a far off land? For me, as a graduate in 2013, my most memorable moments at Central were the chance to study abroad in London and spending countless hours working in the college archives. I write today, with a heavy heart that the Lammers Archives, located in Geisler library, are in need of support from alumni, friends and family of Central College. Donations, either monetary or materials, will allow the history of Central College and the surrounding communities to live on. You may ask, "What is an archives, and why is it important at Central?" An archives is defined as, "A collection of historical documents or records providing information about a place, institution, or group of people." Archives are filled with unique items that tell the story and or history of the world in which they were created. Our collection ranges from the correspondence of presidents office to original audio recordings of Martin Luther King's visit to Central in 1967. We need to foster an open door policy and allow all who are interested in our collections the ability to use the materials within. The primary purpose of the Archives at Central is, "to document the history of Central College…[and serves] as a depository for reports, minutes, publications, programs, publicity, and artifacts relevant to the history of the College, of Pella, and of Dutch settlement in Iowa." The archives at Central serve the students, staff, and community members at large.
The question you might ask is, "How will the archives at Central thrive into the future?"
The solution: Your support!
To create an archives with an open door policy and to bridge the gap into the 21st century we need to take steps to improve on our current abilities and shatter our limitations as an organization.
The Steps:
Three actions need to take place in order for the archives at Central to thrive into the 21st century.  New technologies need to be purchased and implemented, a full time trained archivist needs to hired, and the archives needs to hold regular business hours versus by appointment only access that is currently being implemented. A new computer, two scanners, and updated software will be purchased in order to create a new cataloging system and to create digital collections of popular materials. Our current cataloging systems, inventory lists, are outdated. We need to create online finding aids and accessible catalog records. Student newspapers, photographs, yearbooks, and much more will be digitized and will be placed within online gallery. As a whole these change will allow the archives to be better organized and  expand efficient usage of our collections both onsite and remotely. Central College has offered a matching fund for the hiring of a full time archivist. They will provide 50 percent of the salary, while donations and grants must meet the rest of the funds needed. Through the hiring of a full time archivist, office hours will become regular, rather then by appointment. Through your generous donations we will be able to expand the collection digitally and hopefully increase our usage. Our hope is that the archives will become relevant to its users, will foster an understood and applied open door policy and become part of the digital world. New technology and those who can apply them to archives is key to the successful revamping of the archives at Central College.
With this being said, I hope you open your hearts and donate to the Lammers Archives.  The year 2014 and beyond will bring new technology and access to the archives at Central for anyone interested. I hope you will donate to your Central family, and help us preserve your history at Central College into the future. Happy Holidays!
Regards,
Lindsey Hillgartner
Archivist/librarian, Central College; Geisler library
Central Alumni, 2013
Sources:
Oxford dictionary: definition of "archives"
http://guides.central.edu/archives: Central College user guide